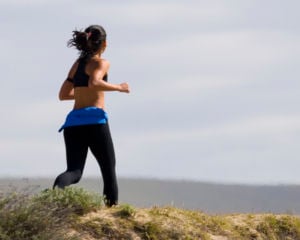 In order to maintain overall health and well-being, everyone, regardless of age, needs to engage in some type of physical exercise. Procrastination, distractions or interruptions have a snowball effect. Days turn into weeks, weeks into months and people get no closer to making a point of getting fit. Everyday of everyone's life has 24 hours. Consider the many moments that occur throughout the day that present the opportunity for engaging in some type of physical activity.
Some avoid increased activity because of physical restrictions. Consult with a therapist and discover how physiotherapy may provide welcome relief and enhanced mobility. Consider how an endless array of commercials interrupt a favourite television program. Think about the time spent venturing to and from work or travelling into or out of a store or shopping centre. Overcome the urge to believe that being too busy, or physically restricted, is an excuse for not seizing the moment to get healthy.
Scientific research revealed that repeated behaviours become habits. Some say that repeating an activity continually over a time frame of 28 days is all that is needed to make or break a habit. Take the first step toward a healthier lifestyle by purposely scheduling the first day toward fitness. Get through the day, then choose another. Start simple and build-up the intensity over time.
If regularly relaxing in front of the TV during the evening, use commercial times to perform simple exercises. Commit to doing so many crunches, lunges, stretches or push-ups during each two to three minute time frame. If the home contains a staircase, go up and down while commercials are playing. When going shopping or arriving at work, purposely park at the end of the parking lot and walk the rest of the way to the building. If trapped at a desk all day, every couple of hours, use the chair for stability if needed, and perform a series of squats or lunges. These are but a few of the countless methods of gradually becoming more active.
Check out our resource section to gain more information on keeping your body fit and healthy.
SquareOne Physio offers massage therapy and physiotherapy for sports injuries, personal training, motor vehicle accidents and sports massage. Don't hesitate to book your appointment today and we will help you to get back to your normal routine!